Dead Serious!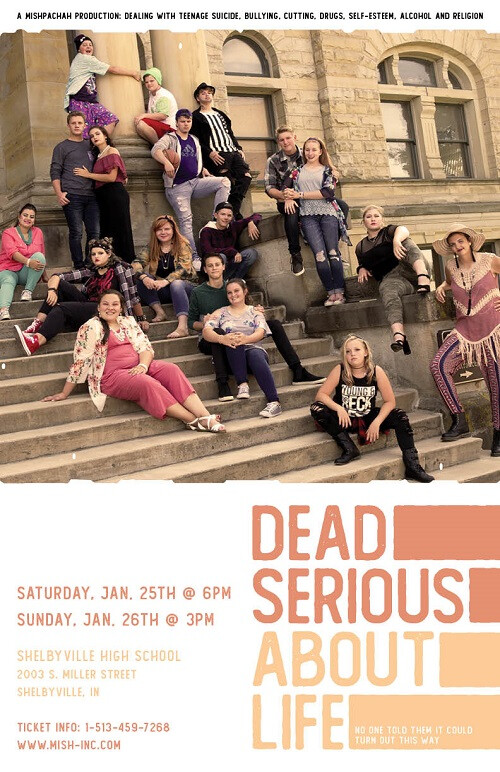 DEAD SERIOUS...ABOUT LIFE
Teens this is for YOU!
A play done by teens for teens.
It's upfront.
It's edgie.
It's life!
It's a typical day for a teen. Then, mom and dad are gone for the weekend. So it's party time!
Come meet the characters.
Connect with their personalities.
View their lives of hardship and pressures.
Living with abortion
Alcohol
Drugs
Religion
Sex
Cutting
Self-esteem
Suicide.
Take a second look at life, real life.
This time with hope.
Your chance is Saturday, Jan. 25th at 6 pm or Sunday, Jan. 26th at 3 pm at Shelbyville High School.