Five Reasons to Have Hope!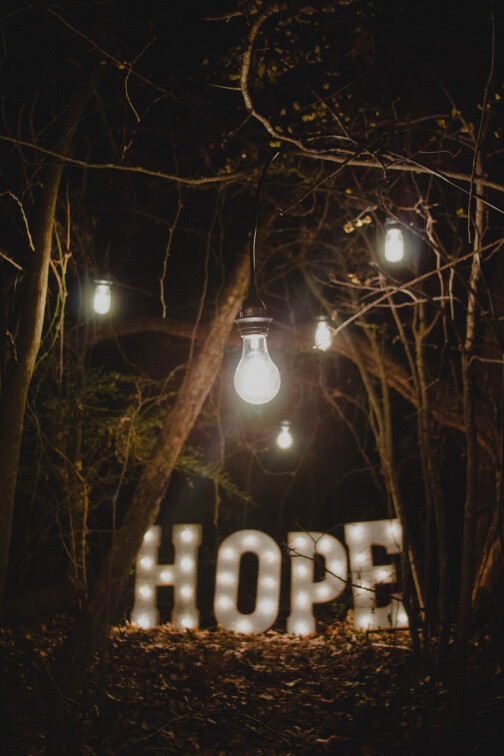 Five Reasons to Have Hope!
During this time of great uncertainty in dealing with this Covid-19 Pandemic, we all need hope and encouragement. Many people have feelings of being overwhelmed, confined, confused, and limited. But we are called and enabled by God's Holy Spirit to walk and live in faith over fear. Our faith is greater than our fear! "For we walk by faith, not by sight." 2 Cor. 5:7
I have been spending my devotional time in Philippians lately and I would like to share with you five reasons that we can be encouraged and have great hope during this unique test of our faith.
We can show gratitude. Paul begins his letter to the Philippians by thanking God for the people who had partnered with him in his ministry (Phil 1:3-5). We need to open our eyes to all the things and people that we are grateful for. As we give thanks to God for all He has done and for all of those who have invested in us, our perspective will be one of confidence and trust that God is always good and that He will work everything out according to His will. We can pray through it all. Our prayers cannot be contained or confined. We are the only ones who can limit our prayers. Express your gratefulness to God and to others!
We can believe that God is at work. "I am sure of this, that He who began a good work in you will bring it to completion at the day of Jesus Christ." (Phil. 1:6). Even when we are in a place of not feeling God or understanding what is going on, we know that He has a purpose in all things. We know He is Sovereign, Good, Loving, and All-Knowing. He is always at work. We can trust Him.
The Gospel is spreading. Paul assures the Philippians in verses 12 through 18 that the gospel was advancing because of his trials and testing and even though people who did not have pure motives. The gospel is advancing in our current situation through different avenues and in unexpected ways. The Good News is getting shared worldwide because of this tribulation.
God is our strength. "I can do all things through him who strengthens me". (Phil. 4:13). Paul assures us that we can go through anything with Christ's strength. In our weakness, He is strong. We will be victors through any circumstance that God allows us to experience. It is His strength, not ours, that makes us overcomers.
God will provide. "Do not be anxious about anything, but in everything by prayer and supplication with thanksgiving let your requests be known to God…" (Phil. 4:6a). God wants us to be "blameless and innocent…shine as lights in the world." (Phil. 2:15). He is our provider. "My God will supply every need of yours according to his riches in glory in Christ Jesus." (Phil. 4:19).
All the way our Savior leads us! We can live by faith and not give in to fear. We can keep our eyes on God and not our problems. We can keep our prayers rising to the One who hears and answers. We can keep growing spiritually by intentionally reading Scripture, praying, serving where we can. We can download apps to our smartphones, such as You Version. We can find sources online to instruct and encourage our children. WE CAN TRUST GOD'S PROMISES. HE WILL TAKE CARE OF US!