Unexpected Homeschool Journey Part 3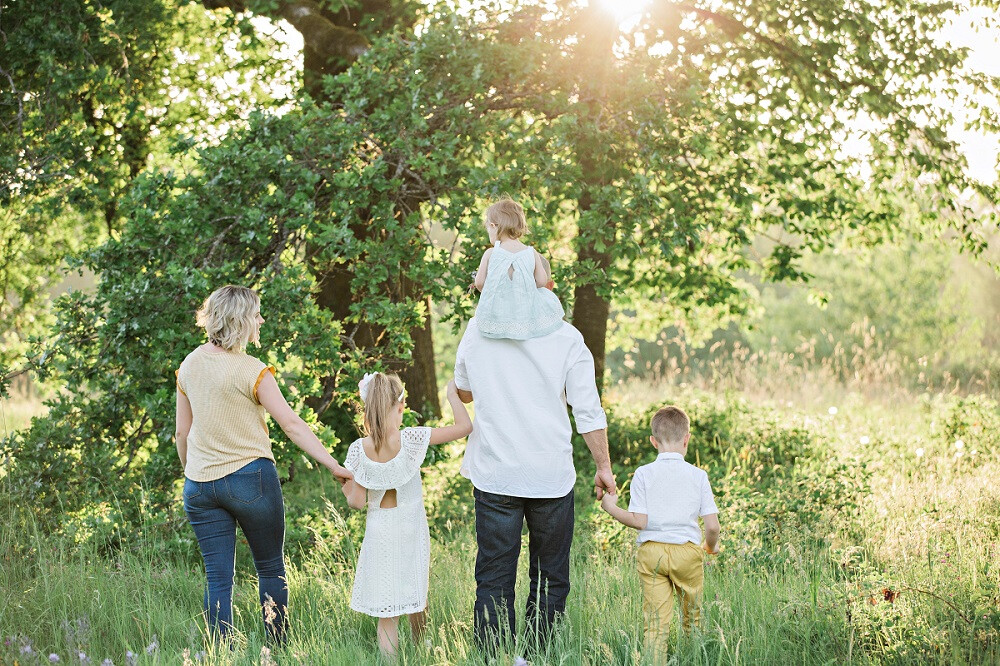 If you, as the parent of school-age children, have made the initial effort to establish a basic daily and weekly routine (from part 1 of this series) and to organize yourself and your children's environment, supplies, and workable schedule (from part 2), you're headed in the right direction! If you didn't realize it at the beginning of this Covid-19 event, you are probably by now seeing that there is boundless potential for growing your marriage and family as you live life in this new togetherness; potential to frustrate and damage your relationships (a bad thing!) or potential to grow and mature in a way that you could not have imagined before (a good thing!).
When we are sequestered in closed quarters for a prolonged period (not by our own choice), all types of impurities can rise to the surface that we didn't know were inside us! Signs of selfishness, laziness, unrealistic expectations (and much more) become quite visible. We experience irritation with ourselves, our spouse, and those sweet angelic beings that are our children. Like I've said a few times, "I'd be an awesome wife and fantastic mother if it wasn't for that husband and those kids of mine"! Like a cupful of liquid, when it's shaken, its contents spill out. Are you dripping or even splashing out the contents of your heart that you didn't realize were even a part of who you are? Are you being snappy and impatient? When your child isn't getting that math concept that you think you're articulating so well to them, are you making them feel stupid? Are you focusing more on your kiddo's messy room, sloppy handwriting, or lack of good manners than on who they are as a beautiful, complex, and amazing person created in God's image?
These are hard questions. The honest answers can bring us pain and discomfort, so we tend to ignore or excuse the answers. We blame someone's behavior for our poor responses. We can answer these questions honestly as we examine our own character traits, confess our failures to God, and ask for His help to overcome rather than spiraling into a negative pattern. We had better guard our hearts and minds because defeat and despair can take hold if we look at our inadequacies. None of us are perfectly patient, kind, and encouraging. When we are under pressure as many families are right now, we are bound to mess up. We will lose our patience. We may have a meltdown or two. We can become exhausted by all the expectations placed on us by schools, society, and most of all, by ourselves! How can we come out of this situation in which we find ourselves (whenever that will be!) with as few regrets as possible? God will enable us to look back on this time as a profitable time of character growth IF we let His Holy Spirit have control throughout each day. Rather than being filled with a bunch of leafy yet fruitless branches, we can emerge from this unplanned season, heavy-laden with rich fruit that will stay with us for years to come.
First, and foremost, we must receive the grace that God generously offers us every single day. The grace that enables us to walk in the Spirit and not in the flesh. He knows that we are dust, Friends! He fully realizes we are frail! His forgiveness freely flows. He gladly and willingly gives us power for the day. Let's sit at His feet and bask in His merciful kindness every morning. Let's take in some of His Word and spend a few minutes casting our cares on Him and meditating on His promises. He will fill us up so that our cup overflows with Christlike character qualities of gentleness and patience rather than anger and selfishness. Second, remember that your child's heart needs to be shepherded. In Christ, you are adequate! He chose you to be your child's parent. He knew what He was doing. You have an opportunity to model wisdom and creativity, inspiring your child to learn what is important in this life. Yes, growing the mind with academics is needed, but it's not the most significant thing. Our children will learn what they need to learn as time goes on. News flash! Everyone has gaps. You have gaps. I have gaps. We learn what we need to when we need it. So, yes, be faithful to work on academics, but not at the expense of your relationships with your spouse and children. This is a time to get to know your child's dreams, fears, gifts, weaknesses, and quirks in a way that will bond your family members' hearts together well after this pandemic is just a memory. Siblings can grow closer (even through spats and apologies) because of having more time together. Husband and wife can grow in their respect for one another's strengths as they humbly compensate for each other's weaknesses, which is God's plan for marriage. Single moms can experience God's sufficiency as He provides everything that she needs to nurture and teach the little human beings in her charge. God will prove Himself faithful. He will! Rest in His promises! Look for His hand. Trust His heart!
"…For out of the abundance of the heart the mouth speaks." Luke 6:45b
"For he knows our frame; he remembers that we are dust." Psalm 103:14
"Cast your burden on the Lord, and he will sustain you; he will never permit the righteous to be moved." Psalm 55:22